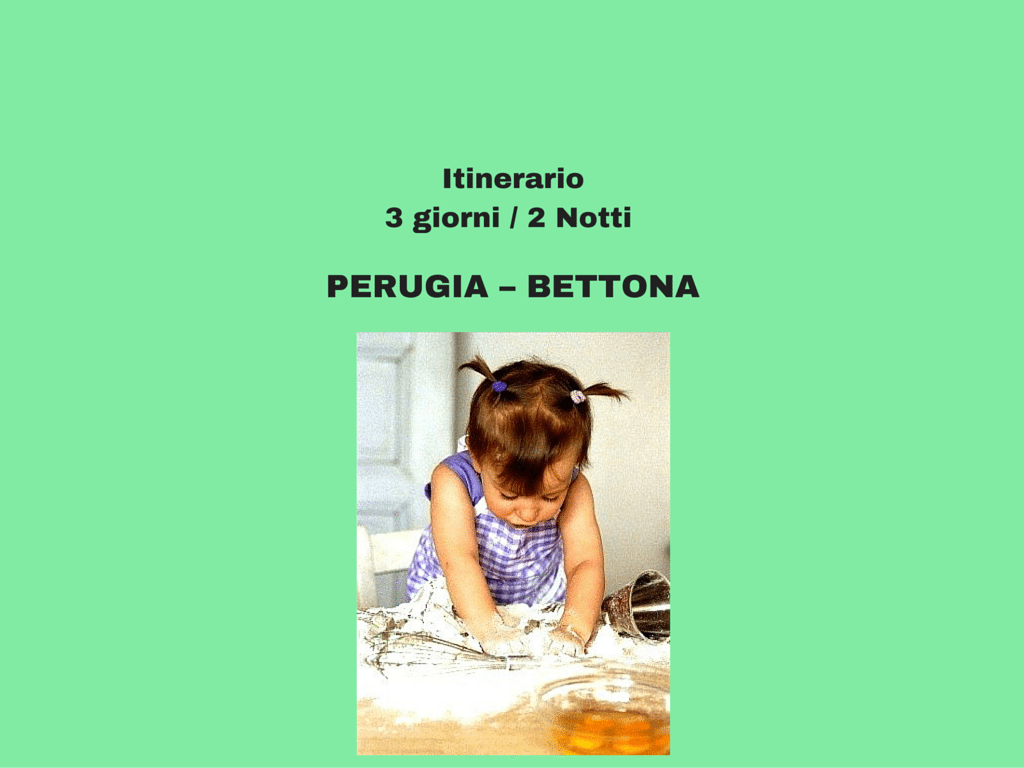 3 days/ 2 Nights
PERUGIA – BETTONA
First day – Perugia
Electric car delivery to airport/station/hotel
Chek – in at 11.00 am to the hotel
Free day in Perugia with the electric car.
Dinner at the restaurant with entertainment for children. The place is fully furnished in wood and is hand painted: here children can meet the characters of the tale of Pinocchio (Geppetto, Jiminy Cricket, the Blue Fairy) and play in the "Toyland".
Overnight at Hotel.
Second day – Perugia
Breakfast at the hotel, then visit of "La città della Domenica". The first Family Park in Italy, over 45 hectares large. It is located in a strategic position between Assisi and Lake Trasimeno and offers visitors a wonderful view on Perugia. Along the paths of the park children can find many animals typical of the Italian and European tradition, protected species and farm specimens from the most common to the most unusual, that can be pet. Among the most beautiful attractions there are the Village of Pinocchio, the home of Little Red Riding Hood, the castle of Sleeping Beauty, the cottage of Snow White and the seven dwarfs.
The fun continues with slides, mini-Kart, Jumper, mini-speedboats, the "Ponte Matto", the mythical Trojan Horse, advancing in the Maze or climb on top of the Rocket, one of the highest points of Perugia, with a breathtaking view. The old West with legendary cowboys or the Medieval Village.

Overnight at Hotel.
Third day – Bettona
Breakfast at the hotel. Transfer to the farm house in Bettona, between Assisi and Perugia, about 600 hectares of land on the green Umbrian hills. Here there is a riding school also for children and a horse breeding with more than 40 specimens among school horses, foals, mares, stallions, morphologic and dressage champions, from various and important genealogy. You can have lesson and discover the equestrian world qualified instructor.
At 5.00 pm electric car redelivery.
Prices per person for a minimum of 2 participants
Package without accomodation:
3 days / 2 nights
€ 174

Package with accomodation:
3 days / 2 nights
EASY €  246   |   TRADITIONAL €  282      |  GOLD €   312
A child sharing with 2 adults not exceeding 1 mt in height does not pay, from 1 mt and up to 12 years the cost is € 25.

The price includes
Package without accomodation:
electric car (Zoe model) rental for 3 days
card for free and unlimited car charging
n.1 dinner to the restaurant with entertainment for children

n.1

Entrance to the Park "La città della Domenica" (including reptile)

n.1 Horse ride at farm (1 h)

the Umbria Green Card
insurance
Package with accomodation:
electric car (Zoe model) rental for 3 days

card for free and unlimited car charging
n.2 nights in affiliated type Easy, Traditional or Gold Bed and Breakfast accomodation/hotel/

farmhouse depending on the choice.

Overnight and breakfast
n.1 dinner to the restaurant with entertainment for children

n.1

Entrance to the Park "La città della Domenica" (including reptile)

n.1 Horse ride at farm (1 h)

the Umbria Green Card
insurance